SC Chairman: Opportunities in Bond, Sukuk Market Despite Rising Interest Rate Environment
Jul 28, 2022 +
"Green Bond", "Green SRI", SRI.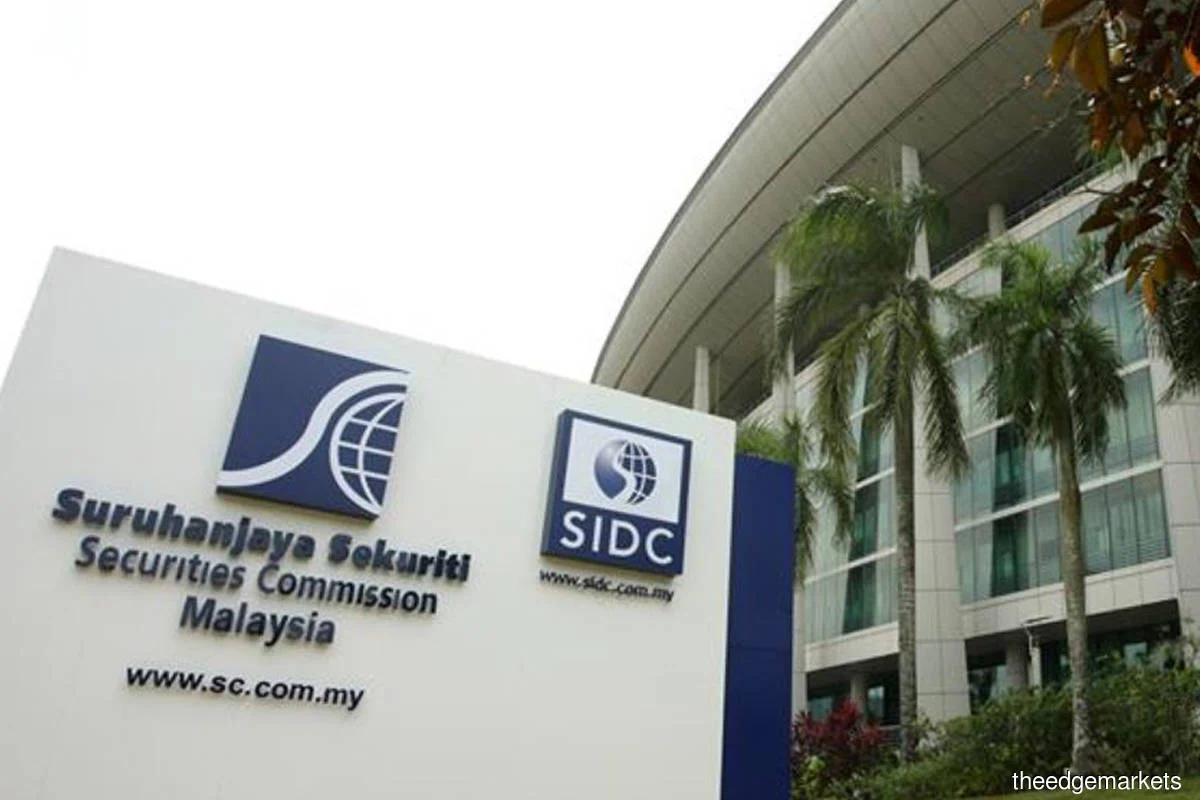 KUALA LUMPUR (July 27): There are opportunities in the Malaysian bond and sukuk market despite the rising interest rate environment, according to Securities Commission Malaysia chairman Datuk Seri Dr Awang Adek Hussin.

Bonds and sukuk are a good option for investors in times of uncertainty as they offer diversification benefits, are relatively safe investments and offer consistent income flows, the chairman said in a keynote address at the MARC virtual Malaysian Bond & Sukuk Conference: Thriving Through Adversity on Wednesday (July 27).

According to him, the local bonds and sukuk are also expected to play a major role in the country's economic recovery and growth in the medium term, and this includes infrastructure projects identified under the 12th Malaysia Plan.

"Under our Capital Market Masterplan 3, a priority area is to facilitate market access for small and mid-sized issuers. The corporate bond and sukuk market is currently dominated by large issuers. It needs to be inclusive by widening the credit spectrum beyond the triple-A (AAA) and double-A (AA) rating bands, thus enabling smaller companies to tap the market. This will increase the variety of investment products and yields, as well as provide opportunities for credit rating agencies to broaden their service offerings.

"On this point I would like to emphasise the vital role of independent assessments by domestic rating agencies such as Malaysian Rating Corporation Bhd (MARC). Their in-depth analysis and diligent monitoring help investors make sound investment decisions, in addition to preserving market confidence," said Awang.

He said the SC believes credit rating agencies can play a much bigger role domestically and regionally.

"Their in-depth experience in Islamic ratings can be used to enhance the ratings methodology for ESG (environmental, social and governance) and sustainable development issuances. There is also potential to establish regional collaboration and footprints in this area. This will entail continued efforts by rating agencies to enhance resources, capabilities, as well as innovate their products and services."

Gross issuance of corporate bonds and sukuk to remain healthy, between RM110 bil to RM120 bil

Awang said the domestic bond and sukuk market has demonstrated its resilience in the face of past challenges, and was a source of stability for the country's broader financial system.

"We expect gross issuance of corporate bonds and sukuk to remain healthy, with RM110 billion to RM120 billion to be raised in 2022.

"The growth of this market segment will be underpinned by Malaysia's strong sovereign ratings, well-developed corporate bond infrastructure, experienced market professionals, and a conducive regulatory environment.

"Another positive development is FTSE Russell's removal of Malaysia from its World Government Bond Index (WGBI) watchlist. This is crucial for the market to be accessible to a wide spectrum of investors. It also preserves Malaysia's track record given we have been a component of WGBI since 2007," he said.

Currently, only 12% of outstanding bonds and sukuk are foreign currency denominated.

Issuers stand to gain by borrowing in ringgit, as it reduces their vulnerability to volatile exchange rates, and therefore, corporates should capitalise now before their funding costs increase, suggested Awang.

As at end of June 2022, Malaysia's outstanding sukuk represented 39% of global outstanding sukuk, making Malaysia the world's largest sukuk market, ahead of Saudi Arabia and Indonesia.

Malaysia is also a regional leader in sustainable and responsible investment (SRI) sukuk. As of November 2021, Malaysia accounted for 56% of SRI sukuk issuance within the ASEAN-6 countries.
Written by: Syafiqah Salim


Disclaimer

The information provided in this report is of a general nature and has been prepared for information purposes only. It is not intended to constitute research or as advice for any investor. The information in this report is not and should not be construed or considered as an offer, recommendation or solicitation for investments. Investors are advised to make their own independent evaluation of the information contained in this report, consider their own individual investment objectives, financial situation and particular needs and should seek appropriate personalised financial advice from a qualified professional to suit individual circumstances and risk profile.
The information contained in this report is prepared from data believed to be correct and reliable at the time of issuance of this report. While every effort is made to ensure the information is up-to-date and correct, Bond and Sukuk Information Platform Sdn Bhd ("the Company") does not make any guarantee, representation or warranty, express or implied, as to the adequacy, accuracy, completeness, reliability or fairness of any such information contained in this report and accordingly, neither the Company nor any of its affiliates nor its related persons shall not be liable in any manner whatsoever for any consequences (including but not limited to any direct, indirect or consequential losses, loss of profits and damages) of any reliance thereon or usage thereof.