SC ups the ante in war against investment scams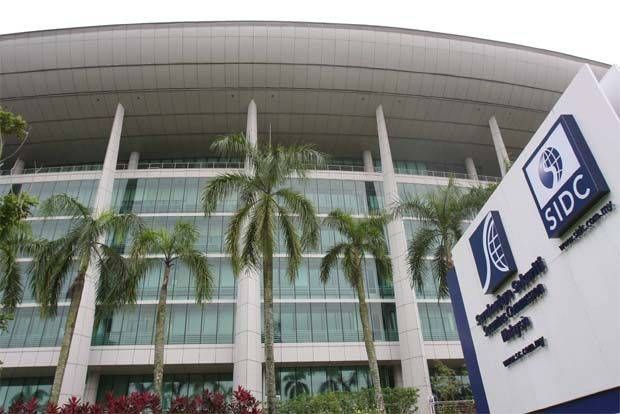 KUALA LUMPUR: The Securities Commission Malaysia (SC) will start a one-stop online search platform for investors to check the legitimacy of investment opportunities, says SC chairman Datuk Seri Awang Adek Hussin.

The SC Investment Checker is expected to go live by the end of this year, he said, adding it has streamlined the process and brought it all together in the online search platform.

"This new one-stop search function on the official SC website will help investors identify the legitimacy of an entity offering an investment opportunity" he said.

Awang Adek also revealed that the SC has received 2,873 scam-related complaints as at the third quarter of 2023 compared with 2,461 in the same period last year.

He said the significant increase in complaints was due to warnings to the public to report suspicious behaviour about scams.

"Many scammers are making use of platforms such as YouTube, WhatsApp, Facebook and Instagram to reach out to the people.

"The SC is collaborating with other relevant stakeholders such as the Malaysian Communications and Multimedia Commission (MCMC) to disrupt scam activities.

"This includes alerting the public via our Investor Alert List, blocking websites and geo-blocking offending social media pages," he told reporters after the launch of InvestSmart Fest 2023 here yesterday, Bernama reported.

In his speech, he said that as of the end of October, the SC has commenced four enforcement actions against unlicensed activities, including 274 new entries on the Alert List, and also blocked 128 websites, 113 Telegram accounts, 78 Facebook accounts and 10 Instagram accounts.

Awang Adek also urged search engines and social media platforms to step up their efforts to stop scammers.

Meanwhile, Deputy Finance Minister II Steven Sim said the authorities must enhance the security of systems both on the service provider side and the consumer side, while the banks have by and large taken major steps to implement better security features over the past year.

He said the authorities must ensure fast action to respond to cases of scams and the recovery of money for the victims.

The National Scam Response Centre (NSRC) has been empowered with an allocation of RM10mil this year and RM20mil in Budget 2024 to ensure timely response to scam reports.

To date, the NSRC has managed to intervene and freeze up to RM60mil, thus preventing further losses to victims, Sim added.

By the middle of next year, the National Fraud Portal, a smart system by Bank Negara in collaboration with PayNet to trace fund movements and identify mules, will be completed.

Disclaimer

The information provided in this report is of a general nature and has been prepared for information purposes only. It is not intended to constitute research or as advice for any investor. The information in this report is not and should not be construed or considered as an offer, recommendation or solicitation for investments. Investors are advised to make their own independent evaluation of the information contained in this report, consider their own individual investment objectives, financial situation and particular needs and should seek appropriate personalised financial advice from a qualified professional to suit individual circumstances and risk profile.
The information contained in this report is prepared from data believed to be correct and reliable at the time of issuance of this report. While every effort is made to ensure the information is up-to-date and correct, Bond and Sukuk Information Platform Sdn Bhd ("the Company") does not make any guarantee, representation or warranty, express or implied, as to the adequacy, accuracy, completeness, reliability or fairness of any such information contained in this report and accordingly, neither the Company nor any of its affiliates nor its related persons shall not be liable in any manner whatsoever for any consequences (including but not limited to any direct, indirect or consequential losses, loss of profits and damages) of any reliance thereon or usage thereof.